About BT
BT is a leading communications company with customers in over 170 different countries worldwide, with over 18 million UK customers.
Their main products in the UK include landline, broadband, Mobile and TV.
About the project
To create a concept for a BT service app where users will be able to check their bill, view their products, test their broadband speed and lots more.
My involvement in this project was to provide input to the project team from a UX perspective, wireframe and prototype early parts of the concept, the project would then be developed further and delivered by the main project team.
The challenge
The first workshop would run over two days and the group broken down into two teams to help cover topics faster.
At the end of each session each group would talk through theire proposals and present back to the group.
Guerrilla testing would be used to gain quick feedback which would be worked back into the app prototype.
At the end of the 2 days we would have a rough set of wireframes and a prototype of key parts of the app which could be taken away and shared amoungst the team.
The second workshop would follow a similar format and add additional features.
Sitemap
The taxonomy of the sitemap was constructed into its logical areas following feedback from guerrilla testing and research from the existing frameworks, this was done to help generate a familiarity for the user while still adding additional features.
The sitemap was a created as a reduced view, based on the core features for the conceptual app, this would allow space for the additional features which would be added in later iterations.
This was also used to convey the structure back to the project team, and allowing team memebers to dip in and out of pages directly from the sitemap.
Prototype
The prototype was used at various stages of the project. A key part from the prototype was to help convey functionality more effectively, such as a slide out menu. This helped to speed up understanding of ideas and allow for everyone in the team to progress together.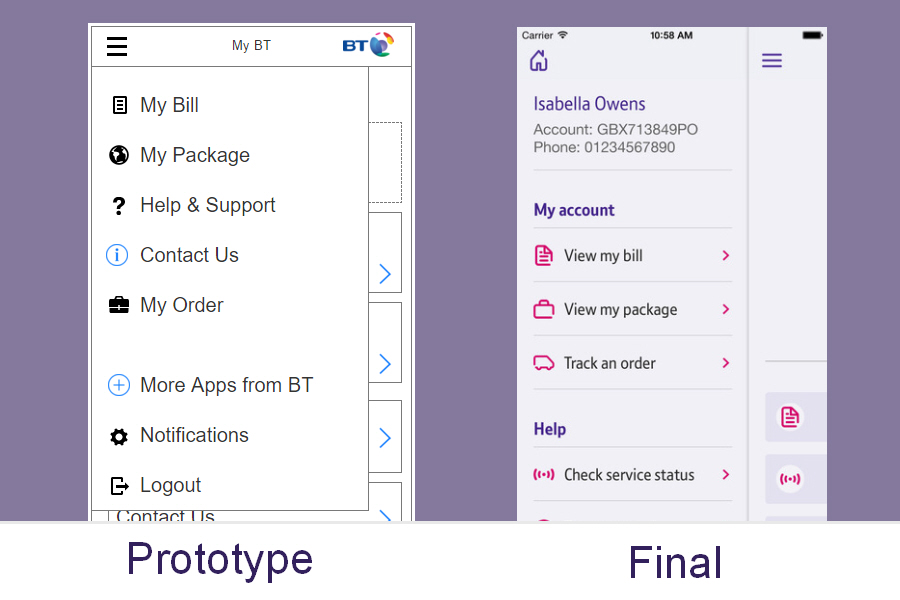 Outcome
A fantastic collaboration of people working well together to get to the same goal.
Assisted the project team to create wireframes and a prototype to convey the concept, this could then be shared early and allow the project to progress quickly. Emphasis was on the core features of the product in the initial concept.
The project team have continued the development of the app, which has come a long way from the initial concept with ongoing improvements through each release.
Hand coded © 2017 Adam Deller-Smith